Seminar für Jedermann
Somatics for Architecture and Landscape (2020-2021)
mit Mª Auxiliadora Gálvez
Diese Seite wurde nicht ins Deutsche übersetzt, deshalb wird einiges in Englisch angezeigt. Oben auf dieser Seite kannst Du eine andere Sprache wählen.
The University Degree in Somatics for Architecture and Landscape enters a new era.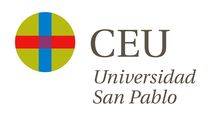 It is part of the University Degree in Somatics for Architecture and Landscape.
The lab will be held online on TUESDAYS from 19:00 to 21:00 (Spanish time).
LSAAP starts on March the 2nd and it will end on June the 1st (2021).
PROGRAM:
The program is structured in five blocks:
1- SPACE NAVIGATION:
Notations
Components
Cognitive Maps
"Ecological Self"
2- LIVING SYSTEMS:
We are Planetary Matter
Fascia and Tensegrity, Biomechanics
Systems Life and Death
Interspecies relations
3- ANTHROPOLOGY OF THE SENSES:
Social and Political Body
Sensory Image
Sensory Systems
Synaesthesia and other Overlaps
4- IMAGINATION:
Theories of Imagination
Utopia as a Method
Imagination and Politics
Radical Imagination
5- COGNICIÓN CORPOREIZADA
Antecedents of Somatics in Architecture and Landscape
Pedagogy and Laboratories
Situated Cognition
Extended Cognition
If you want to know the development of LSAAP in previous years you can see it here: http://psaap.com/en/category/l-psaap/laboratory-somatics/
The cost of this laboratory is 300 € and it awards 3 ECTS credits.
Registrations are already open, you just have to send an email to the following address in order to book your place: galvez.eps@ceu.es
This lab is part of the University Degree granted by the Institute of Technology of the USP-CEU (Faculty of Architecture), but to participate it is not necessary to have any previous degree or to be studying Architecture; we are open to multidisciplinary profiles.
https://www.uspceu.com/oferta-formativa/titulo-propio/somatica-aplicada-a-la-arquitectura-y-el-paisaje
YOU ARE ALL WELCOME! And you are invited to try a session without any further compromise: just let us know and visit us!!
Dieses Webinar findet live über die Online-Konferenzsoftware "Zoom" statt. Es beinhaltet Lektionen in Bewusstheit durch Bewegung (sogenannte "ATMs"). Bitte stelle daher sicher, dass du eine Matte oder eine Decke für die Übungen zur Hand hast, wenn der Kurs beginnt. Auch ein flaches Kopfkissen (zum Beispiel ein Handtuch) ist ratsam, bitte achte nur darauf, dass es nicht zu dick oder zu weich ist.

Du kannst über einen Computer, ein Tablet oder dein Smartphone an dem Webinar teilnehmen, deine Kamera und dein Mikrofon müssen für die Teilnahme nicht eingeschaltet werden.

Bitte registriere dich für das Webinar, indem du auf die Schaltfläche "MELDE DICH JETZT AN" klickst.

Sobald du die Teilnahmegebühr entrichtet hast, erhältst du eine Bestätigungsemail mit deinem persönlichen Link zur Teilnahme an dem Webinar. Bitte speichere dir diesen Link ab und gebe ihn nicht an andere weiter.

Wenn du Zoom zum allerersten Mal verwendest, wird dir vorgeschlagen, die Zoom-Software oder App zu installieren. Dies ist für einen reibungslosen Ablauf der Sitzung ratsam. Bitte plane für die Installation der Zoom-Software/ App 10 bis 15 Minuten zusätzlich ein.